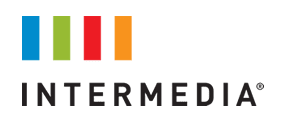 Intermedia is a one-stop shop for cloud business applications. Intermedia's Office in the Cloud™ suite integrates the essential IT services that SMBs need to do business, including email, voice, file syncing and sharing, conferencing, instant messaging, identity and access management, mobility, security and archiving. Office in the Cloud goes beyond unified communications to encompass a wider breadth of fundamental IT services, delivered by a single provider.

Clearfly delivers exceptional services to meet needs of small-to medium-sized companies with five to 500 employees. Our flat-rate voice packages offer unlimited domestic long distance. You receive coast-to-coast market coverage and the highest quality, reliability and support. Our suite of VoIP and SIP-based products transform legacy and traditional business voice line services.

PM Power Products, LLC provides unique and innovative products that enhance dealer's and integrator's ability to increase sales opportunities and assist with project implementation. We have many years of experience with installation of telephony products and services, and we have taken our knowledge and applied it to creative product solutions for the market.

The day-to-day grind of supporting a network and end-users is daunting. As a business leader, this load distracts you from what you do best – growing your business. And in many cases, your IT professionals are spending their time managing the infrastructure, so there's no time left to focus on using technology to elevate the company. Does this sound familiar? If so, allow Mentality to take on this burden by utilizing one of our extensive Managed IT offerings.

Target Distributing is a leading national distributor of convergence technologies such as commercial telecommunications products, voice over IP solutions, datacom products, security systems, and professional audio/video products. In business since 1975, Target is committed to providing the broadest product selection, competitive pricing, high in-stock levels, rapid delivery, outstanding technical support and the most in-depth sales training in the industry.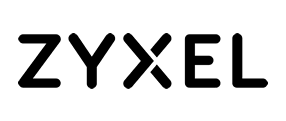 The reality of today's business networks is that different network equipment lack consistency and integration. It's common in the networking industry that equipment brands would just acquire new technologies for shorter time-to-market; as a result, products under the same brand might have totally different graphical or command-line interfaces, or similar features that perform differently. These translate into repetitive and low-efficiency works if there are dozens of devices to work on.
Speco Technologies continues to drive product innovation by creating video surveillance solutions that go beyond capture, record and review, with products that actually help deter crime. Through our patented Digital Deterrent® technology, Speco products utilize the latest technology such as Twitter®, to communicate & alert early detection of events.
Built for You, Telarus is the largest privately-held technology services distributor (master agent) in the United States. Our dynamic agent-partner community sources data, voice, cloud, and managed services through our robust portfolio of 160 leading service providers. We are best known for our home-grown software pricing tools and mobile apps that are unique in the industry.

Hansen Software Corporation is a leading provider of call recording and call accounting products. Hansen Call Recording presents the unique opportunity to enjoy all of the functionality of call recording without sacrificing the efficiency and reporting capabilities of a state-of-the-art call accounting system. Hansen Call Reports is a state of the art, easy to use, call accounting software that will improve your business' productivity, save you time and increase revenue.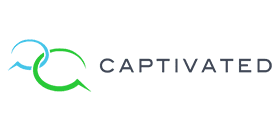 Captivated is a new category of real-time engagement for business. It's more than just texting. With our platform, you can handle internal team communication, MMS delivery and manage all tasks and appointments with no hassle. No more business cards. Send your contact information via text and let your customers know that they have access to a dedicated text line that transfers their inquiries to the right department—just like a phone call, only more convenient.

Your website isn't what you see… it's what you make others see, no matter what device they use. Finally… A custom website, professionally designed and managed, that you can update yourself, at a fixed monthly cost.
Works on any device: desktops, tablets, mobile phones… We know your customers want to view your website on whatever device they have on hand. We make sure your site looks good and works flawlessly no mater what device they use.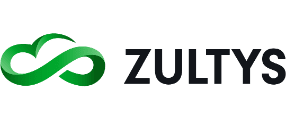 At Zultys, we deliver an easy-to-use, secure, and reliable platform designed to streamline all forms of communication and increase productivity for any size enterprise. From small businesses to large-scale enterprises, Zultys products are helping thousands of companies and their employees meet and exceed their communication and collaboration needs every day.

NextGen Technology Group is a national organization comprised of a select group of technology integrators who seek business growth rewards by embracing next-generation IP based solutions and drawing on the best practices of other 'Best in Class' members.