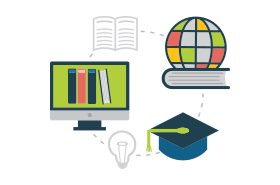 What is it?
NextGen members, in alignment to our "givers gain" mentality, has developed a private knowledgebase for member only use. The contents of this knowledgebase is directly related to industry and member specific solutions. The primary goal is to ensure that no NextGen member has to learn something already known to another member. When we find industry relevant KB articles, they are reviewed, tested and validated. Once complete, they will be uploaded for all members to access. Many KB articles are custom written because either the solution provider does not have one for a particular subject or it is out of date or contains inaccurate information to the real solution.
Member Speak
Because knowledgebase articles are written by our members, for members, they tend to be detailed, highly specific and focused directly on a solution to an unknown or undocumented issue. KB articles are also signed, dated and updated with all the owners information which allows a NextGen member to directly communicate with the author to help ensure there is no confusion for a quick solution, often to a highly complex problem.
Common Examples
One of the most common examples of internally generated KB articles is highly specific routers and their configurations for QoS (quality of service). Since most of our members are in the VoIP space, it is invaluable to have a list of common routers with highly specific information related to the top 10 routers in the industry and how to best configure the regarding QoS. In addition to just QoS, the KB articles are typically written very specifically to the vendor/solution providers service. For example, the SIP Trunking and Hosted PBX configuration on the same router for the same service provider is often entirely different based on a host of factors. Getting these micro details right is mission critical for the success of our members. Only doing it once is the goal of NextGen.
What are you waiting for?
Get access to tools to help you better manage your company without going it alone